Perfect Home Inspection
Whether you're buying or selling a home, be sure you get the quality inspection you need to make a confident decision. I represent the best-trained and most highly qualified inspectors in the business.
As a Certified Professional Inspector:
I follow a comprehensive Standards of Practice.
I abide by a strict Code of Ethics, which puts my clients' interests first.
I'm required to continually update my skills, training and education through a rigorous Continuing Education curriculum.
I focus on safety on the job, and I obey ll laws and guidelines that govern my profession.
Your home is probably the biggest purchase you'll ever make. Protect your investment and your family by hiring Perfect Home Inspection for your inspection. My experience and expertise will give you the peace of mind you deserve to make one of the most important decisions of your life.
And to assure that, We will 100% Guarantee. If you are present all the time of our inspection and by the end you are not satisfied with the thoroughness of our inspection – You don't need to pay the inspection fee. Our guarantee makes you choice of inspection company easy and risk free.
Our Warranties
Protecting your interests.
You need more than just a home inspection, you need the professionals you can depend on even after the job is done.
That's why we back all of our inspections with a 100 Day Limited Structural and Mechanical Warranty, Sewer Gard, Mold Safe, Platinum Roof Protection and Recall Chek.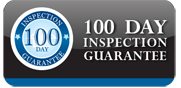 Your 100 Day Limited Mechanical and Structural warranty comes with your home inspection. This warranty is valid 100 Days from the date of inspection or 22 days after closing whichever comes later. You will always have at least 22 days worth of coverage.
• This warranty covers repairs to items the Home Inspector has found to be ingood working condition at the time of inspection and are specifically listedwithin our warranty.
• You will never have a deductible to pay.
• Claims will be handled within 72 hours of complete submission. • This warranty may work in conjunction with an existing warranty.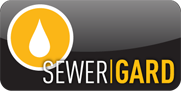 With every full home inspection, we have Sewer Line Protection from SewerGard- the world leader in underground repair coverage. Buy with confidence and worry less knowing that main water and sewer collapses and breaks are covered, up to $4000.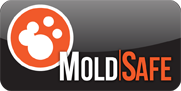 ,
We offer way more than just an inspection!
If mold is found in your home, that was not present at the time of inspection, you are covered for remediation up to $2000.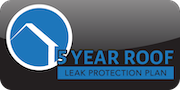 For a period of 5 years following the inspection, protects against new leaks in the roof of the home. After deductible, repair costs are covered up to $3,000.